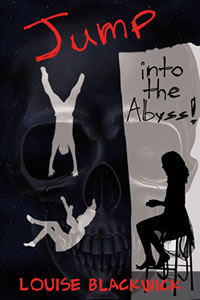 #freeebooks #bookstoread #freebooks
"Jump into the Abyss!" by the talented Louise Blackwick is an all-time favourite of mine. It is the unnerving horror short-story of a man who gets buried alive over the festering body of his late wife.
During his premature entombment, forty long nails are struck into Chase Chaperone's casket, plunging him deeper into Hell. This grim ritual is a dark operetta written in rhyming prose – an homage to Dante's Inferno – from which naught but the most vile of souls can escape.
I downloaded this story for free here: https://www.louiseblackwick.com/books/jump-into-the-abyss
Try Audible and Get Two Free Audiobooks
Sponsored Book
5 Cute Stories for 5th & 6th Grade Students
I am planning to publish series of books on different niches, if you are interested to join me in my expedition, please send out an email to authorsrushin@gmail.com….we will work out the profit sharing in a mutually benefiting way…